Pasta is a quintessential Italian food and comes in hundreds of different shapes and sizes from fusilli to fettuccine, with different shapes matching best with different sauces. Italian pasta can be dry or fresh; pasta secca or pasta fresca. Both dried pasta and fresh pasta are used in Italy, with the fresh having a lighter more delicate flavour.
We use only fresh pasta here in Rinuccini and we make it from scratch right here in our kitchens on The Parade in Kilkenny. The key to making fresh pasta is simplicity.  You usually need only three ingredients to make pasta: flour, semolina and eggs and we make all our fresh egg pasta with free range eggs.
Our flour and semolina, we bring home from Italy with us and our organic free range eggs we get from Eamon Wallace in Callan, County Kilkenny.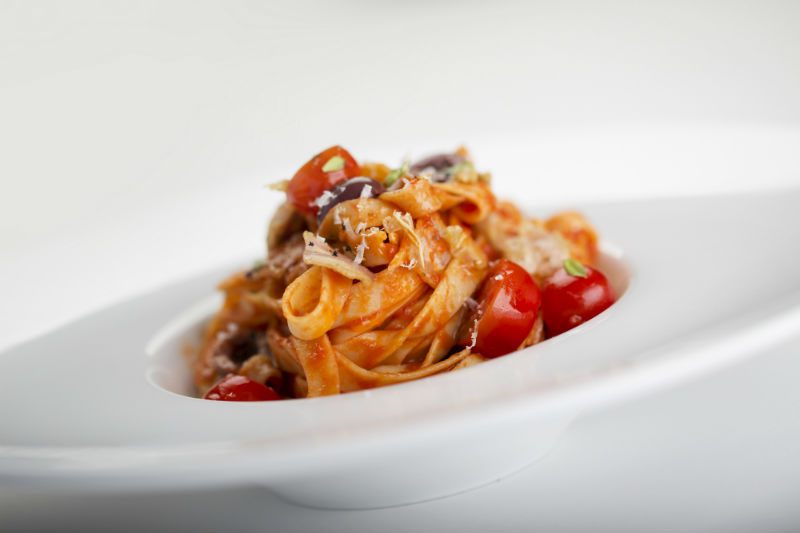 When it comes to matching pasta shapes to pasta sauces, Chef Antonio takes great care to ensure the sauce enhances the pasta and doesn't over power it. At the moment, we are using rigatoni, fettuccine, cannelloni, ravioli and spaghettini on our pasta menu.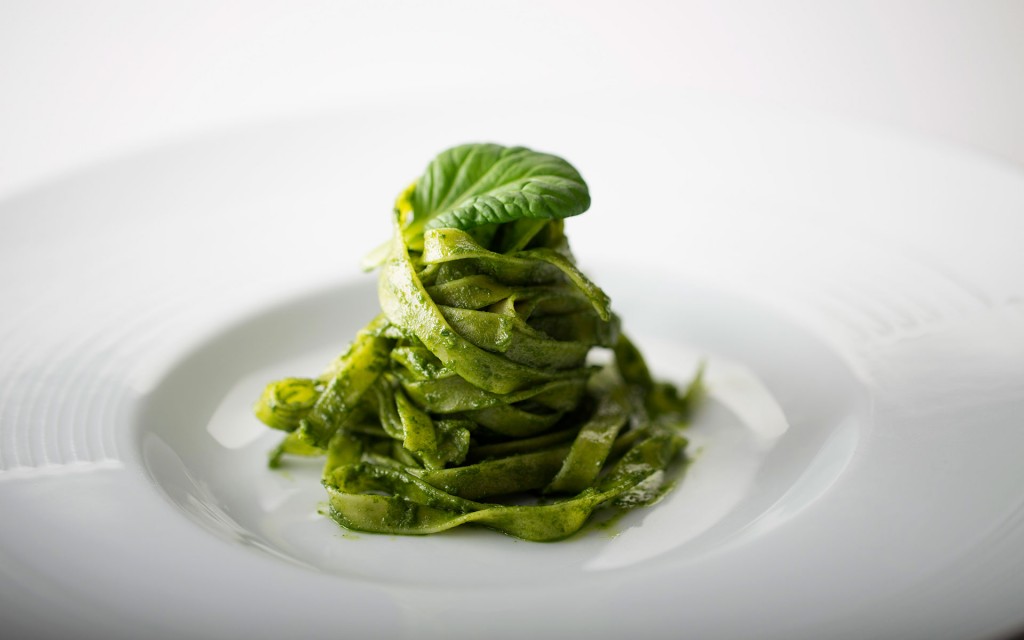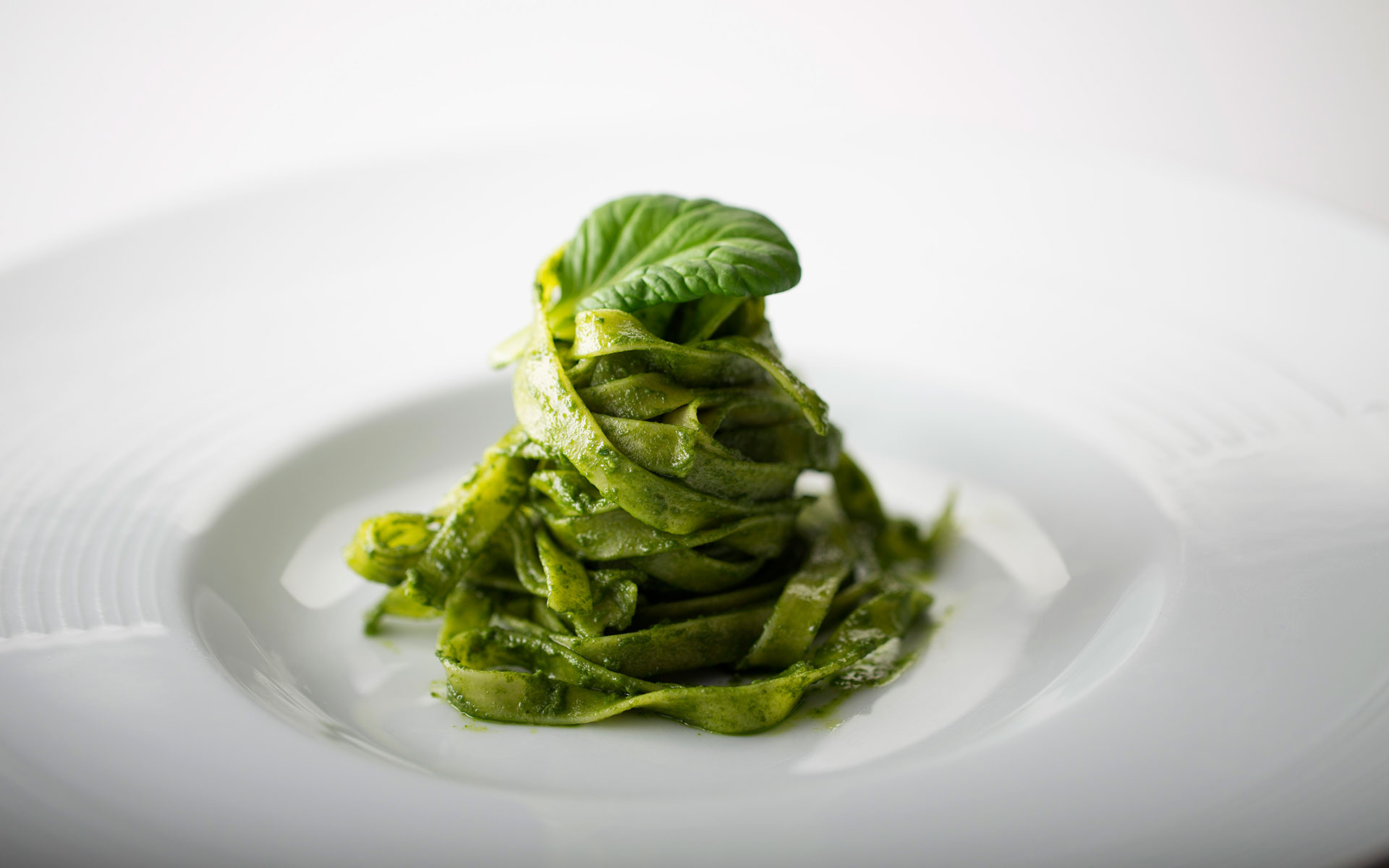 Rigatoni are tube-shaped pasta, larger than penne that are slightly curved and we use rigatoni in three of our pasta dishes; our Rigatoni all'Arabbiata, our Rigatoni con Pollo e Panna and our Rigatoni Osterio Magne. For our Rigatoni all'Arabbiata, we serve our rigatoni with a fresh tomato sauce with chilli and garlic that perfectly clings to the pasta. Our Rigatoni con Pollo e Panna is rigatoni served with a cream sauce with strips of Irish chicken, basil and freshly grated parmesan cheese. Fresh egg pasta works particularly well with cream sauces like this. For our Rigatoni Osterio Magne we serve the pasta with our Bolognese sauce, mushrooms, pancetta and a touch of fresh cream.
Fettuccine means "little ribbons" in Italian. It's a flat thick pasta wider but similar to tagliatelle and we use it for two of our pasta dishes; our Fettuccine alla Ciaciara where we toss the fettuccine on the pan in a fresh tomato sauce with pancetta, black olives, garlic, basil and a pinch of fresh chilli. For our Fettuccine Alfredo, we serve the fettuccine with cream and freshly grated 24 month aged parmesan. For anyone who likes a creamy pasta, this is a must taste.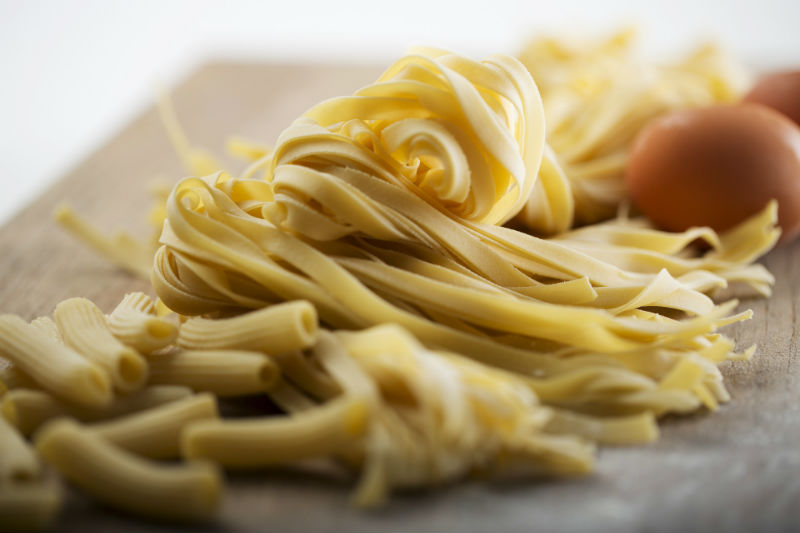 We use our Spaghettinie in two of our dishes, our Polpettine con Spaghettini and our Spaghettini con Gamberoni. The former is  spaghettini tossed with a fresh tomato sauce and garlic and basil and served with our homemade meatballs. For the later we toss our homemade spaghetti on a pan with fresh Kilmore Quay Prawns, extra virgin olive oil, garlic, basil and a touch of chilli.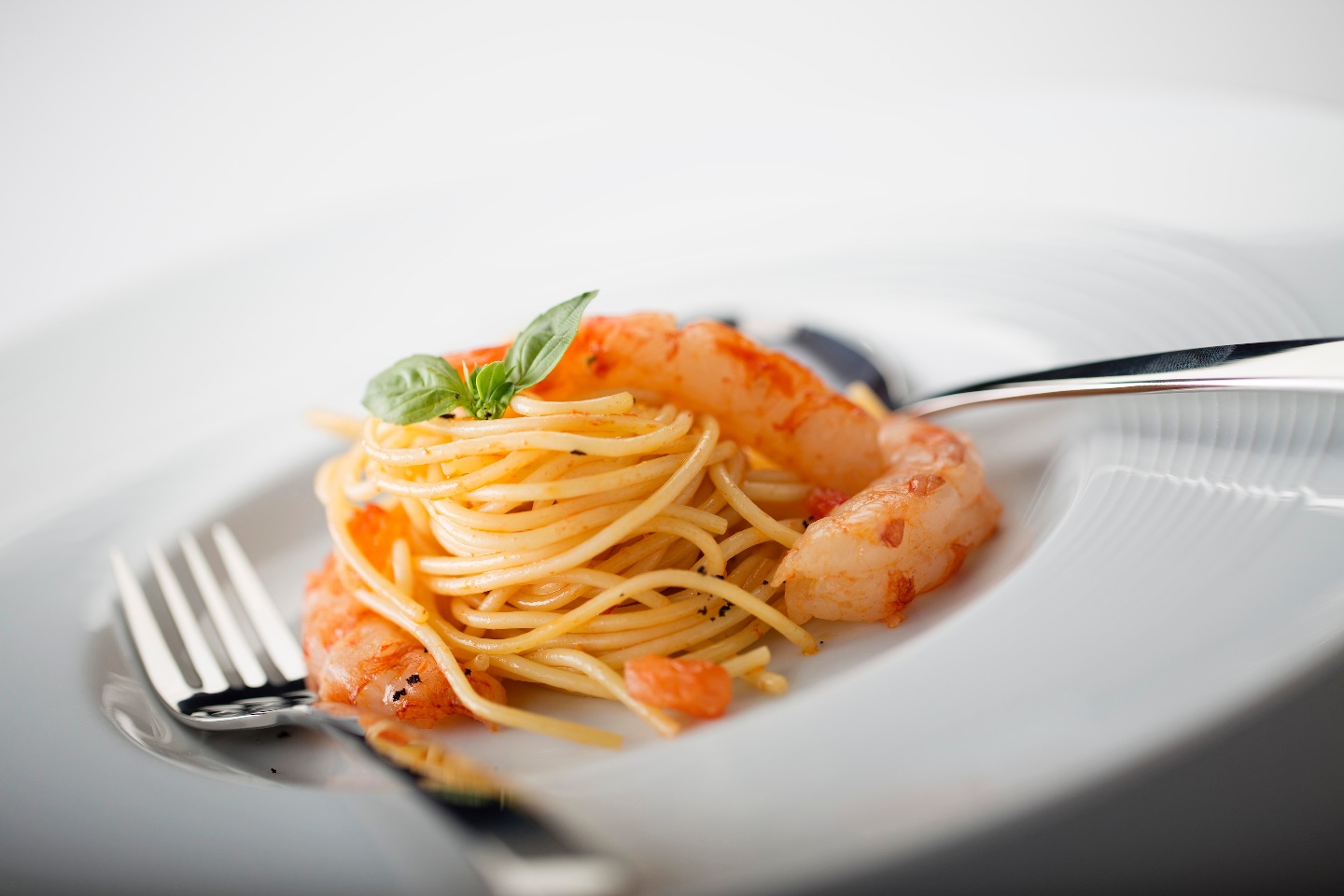 Our Cannelloni is without doubt, one of Chef Antonio's most popular dishes; homemade organic egg fresh pasta, stuffed with red wine braised Irish beef fillet and ricotta and then oven baked in a fresh tomato sauce; this is comfort food at it's best.
Lastly, our Ravioli Gorgonzola e Noci is fresh ravioli, handmade by Chef Antonio and stuffed with ricotta and fresh spinach in a gorgonzola cream and white wine sauce, with a dusting of crushed toasted walnuts. A real favourite among vegetarians and meat eaters alike.
For our full Pasta della Casa menu, please click here.
https://www.rinuccini.com/wp-content/uploads/RS-116_0009.jpg
533
800
admin2018RL
http://www.rinuccini.com/wp-content/uploads/Rinuccini.svg
admin2018RL
2017-09-24 15:57:09
2017-09-24 15:57:09
In Praise of Fresh Homemade Italian Egg Pasta