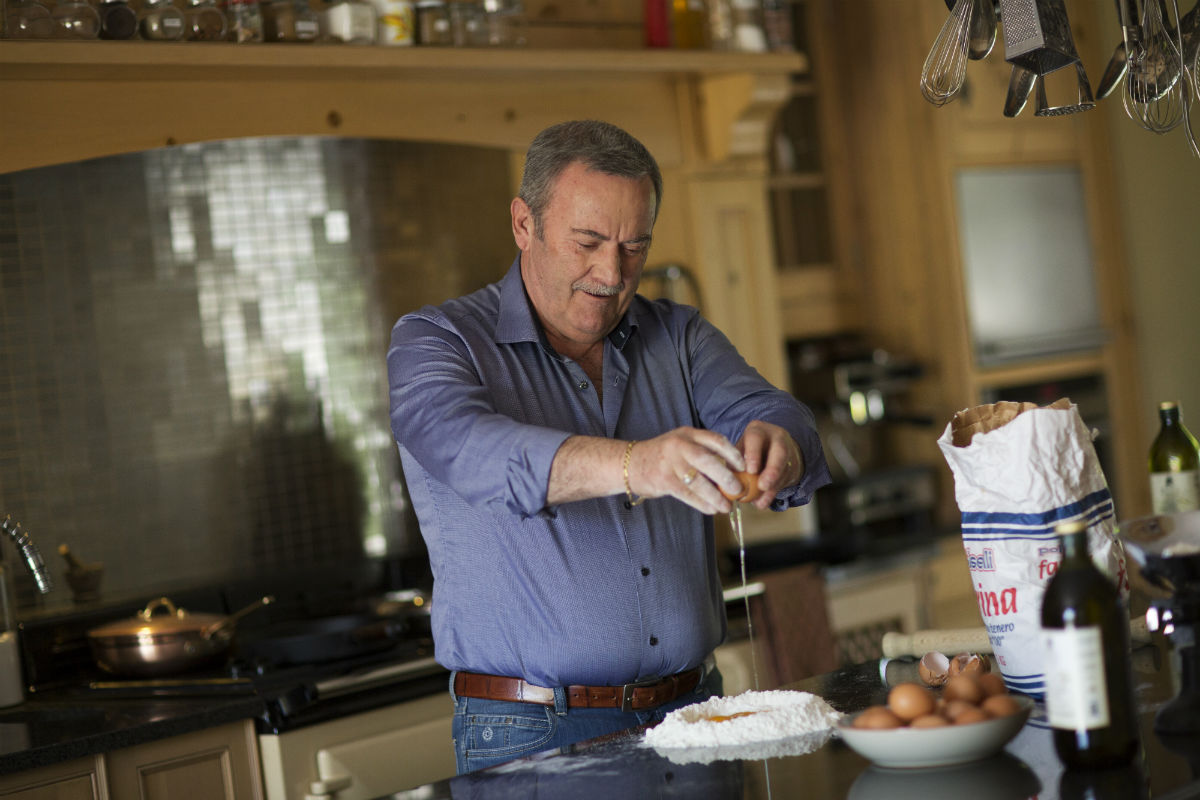 I've been cooking Italian food since I was 14 years old starting back in my family home in Cassino, Lazio and now in our family restaurant, Rinuccinis here in Kilkenny. When I moved to Ireland, I wanted Irish people to experience proper Italian food, made from scratch and using the best of ingredients. The thing to remember with Italian food is that it is very simple and this simplicity demands that you use the best quality ingredients. I spend a lot of time back home in Italy where I can immerse myself back into Italian food and cooking; and every time I return to Kilkenny, I bring with me new ideas and inspiration and usually a few new dishes to add to our menu.
We have been open in Kilkenny for almost 30 years and over these years we have worked hard to achieve a good balance between using local fresh ingredients and key Italian ingredients from back home. Our fish we collect daily from the boats in Kilmore Quay, our organic vegetables come from Vincent Grace's farm just outside Callan and our organic eggs that we use in our famous fresh egg pasta are also from Callan, from Eamonn Wallace's farm. It's important for me to combine these fresh and local ingredients with the very best ingredients from my home country; such as the best quality extra virgin olive oil, 24 month matured parmigiano Reggiano, matured prosciutto di Parma and of course Italian truffle.  We source and import our Italian ingredients ourselves directly from producers we know and trust back home in Italy. There is no middle man here. We insist on knowing exactly where our ingredients come from and who produces them.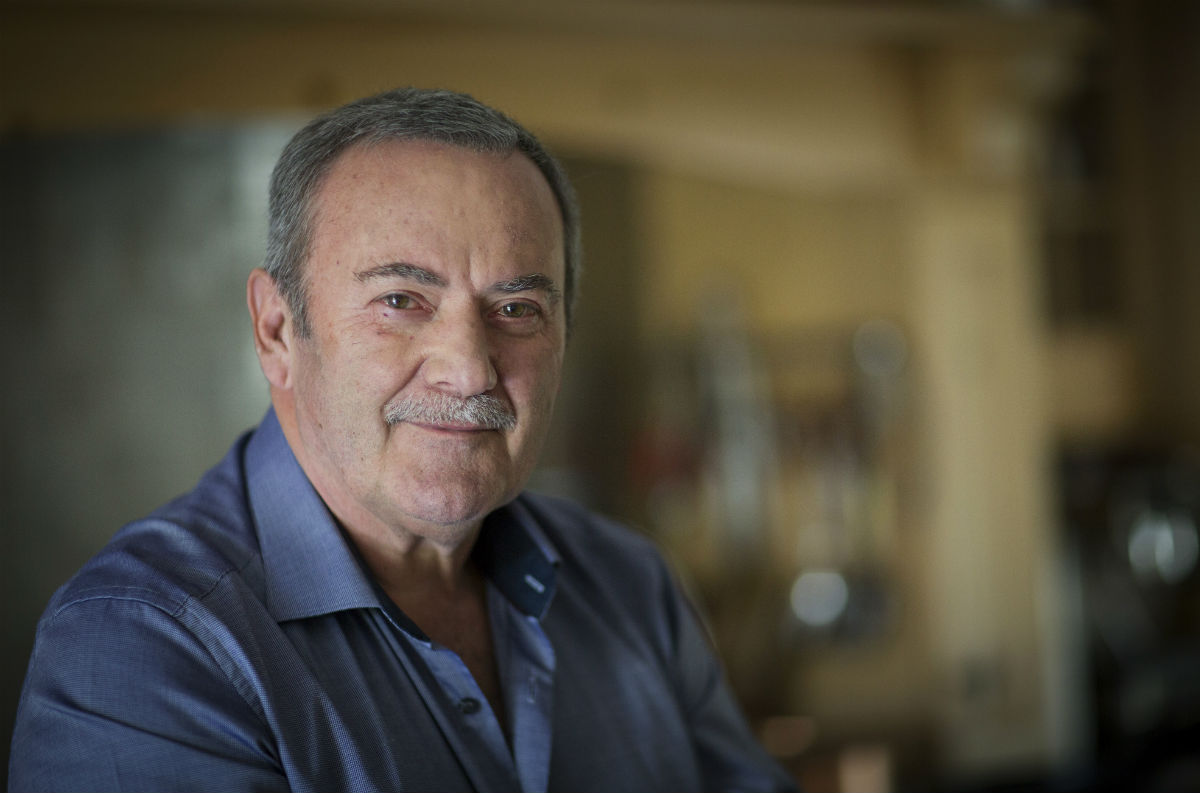 Italian food is the most popular food in the world and this gives me great pleasure. It's a privilege to be able to bring authentic Italian food to Kilkenny and to help you to cook the best Italian food in your own homes, I'd like to share with you some of my top tips from my Italian kitchen.
For the true Italian cooking experience, make your own fresh egg pasta. It's very easy to do and you will taste the difference. Make sure to use Italian 00 flour and organic eggs. Cook it in plenty of salted, boiling water and use your biggest pan; the pasta needs room to move around while it is cooking. Only cook it until it's al-dente, the pasta should be soft but with a firm texture. Don't rush to throw away your starchy pasta cooking water; adding a little of it to your pasta sauce can help to turn it silky smooth.
Use a great quality olive oil, but never on the pan. No kitchen is complete without a cold pressed extra virgin olive oil but the key is to know when to use it and when not to use it. Always use the best quality cold pressed extra virgin olive oil you can find, but only use it raw, never on the pan. One of the essential ingredients in Italian food is olive oil and if you splurge on one item only, let me suggest that it be a very good quality extra-virgin olive oil. We hand-picked our olive oil from one of the best artisan olive oil producers in Italy, the Mancici family estate in the town of Itri on the Italian Appian Way.  Over the years we had so many requests from our regular customers asking if we could bring them back this oil from Italy, that we teamed up with the Mancini Estate to create our very own Rinuccini Olive Oil that we now offer for sale here in the restaurant.
Choose your tomatoes wisely. Tomatoes are a staple in Italian cooking. Of course if you live in Italy, beautiful sweet tomatoes are easy to come by. In Ireland, we need to be a little more considered in our use of tomatoes. In the summer time, I am very lucky to have our organic farm supplier, Vincent Grace deliver crates of beautiful vine tomatoes which taste like they have been seasoned with sugar instead of salt they are so sweet. In the Winter, we turn our focus to more seasonal vegetables. For our tomato sauces, we travel to Italy at the end of the summer, select the best tomatoes and have them tinned whole and we bring these back to the restaurant for use over the Winter months.
Parmesan cheese is world famous and nothing tastes quite as good as a matured paremesan cheese. It is incomparable in flavour and texture. Here in the restaurant we use 24-month D.O.C. parmigiano reggiano which we import directly from Italy. We are lucky that the production of this cheese is strictly controlled by a consortium which safeguards and protects the production and sale of this cheese. Only cheese produced in accordance with the consortium guidelines and in certain areas of Italy can be called Parmigiano Reggiano. We buy ours as large sealed wheels and store them in our wine cellar, only cutting into the wheel when needed. When buying your cheese for use at home, it's best to buy it in wedges and share it yourself as you need it. Always look for the D.O.C. or the P.D.O label on the parmesan you buy to ensure it is Parmigiano Reggiano. 
And last but not least, never ever use a wine in your cooking that you wouldn't be very happy to drink. This is a golden rule in Italy. When cooking at home, make it an occasion and pour yourself a glass of wine while you cook. And always remember that food tastes better when eaten with family and friends. Buon Appetito.
https://www.rinuccini.com/wp-content/uploads/116_0004.jpg
800
1200
admin2018RL
http://www.rinuccini.com/wp-content/uploads/Rinuccini.svg
admin2018RL
2017-11-05 14:40:34
2017-11-05 14:40:34
My Top Tips for Cooking Italian Food, by Chef Antonio