We always strive to create the best cuisine and wine offering and we put a lot of time into finding exceptional wines to offer our customers. We are lucky enough to have built excellent relationships with our food and wine supply partners over the years and now offer numerous exclusive fine wines from Italy, imported directly to the restaurant. Each grape and vintage is handpicked by the family from the very best Italian vineyards. 
These are chosen, for the most part, from Chef Antonio's home region of Lazio in Italy.  By importing directly from Italy, it allows us to offer our customers the finest wines for unbeatable value. We remove the middle-man and bring you incredible wine to enjoy while dining with us. Our selection of wines pair wonderfully with the classic Italian dishes served at Ristorante Rinuccini.
We think Ita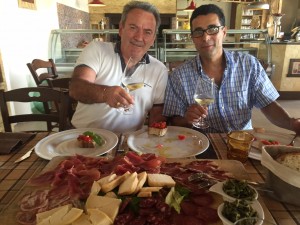 lian wines are the best in the world – full of passion; they are rustic and robust and packed with flavour. The family regularly travel to Italy to sample the wine from the 'Cantinas' and looking out for anything new or special.
On a recent trip to Benevento in the Campania region of Southern Italy, Antonio and Marion Cavaliere had the opportunity to visit some old friends at Corte Normanna.  The Falluto family have been making wine since 1927 – that is a lot of experience which is evident upon tasting a glass of their wine.  Last year we had the pleasure of welcoming Alfredo Falluto from Corte Normanna to the restaurant to a special celebration of our 25th anniversary; Marion translated while Alfredo spoke to our customers about the special methods that they use to produce their wine. The territory has its own special climates where rows of vines cover the unspoilt, sun-kissed slopes. The grapes are soft pressed and stored in French Allier oak and Slavonian oak casks before being corked.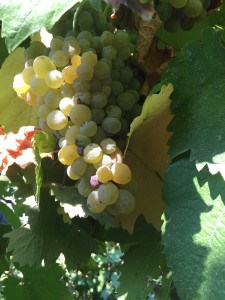 Grapes have been grown in the fertile soil of Campania since ancient times, and one of the pleasures of traveling through this region in southern Italy is the chance to discover the unique varieties of wine produced in this area. One such discovery taking pride of place on our wine list is the Greco di Sannio with its bright, deep straw colour. The nose has refined aromas of ripe fruit, floral nuances and honey highlight. The palate is fresh and well-structured with good balance and we thoroughly enjoyed over lunch with Alfredo!
Next we visited San Rustico home of the famous Classic Amarone and Valpolicella range. San Rustico, another family business, is one of the leading wineries in Italy and we are proud to be the only restaurant in Ireland to offer their award-winning range. Winning numerous awards over the years, San Rustico has just received the three glasses "extraordinary wines" award in Italy's most prestigious wine guide, Gambero Rosso's Vini d'Italia. San Rustico is known for its beefy red wines, synonymous with the Verona region.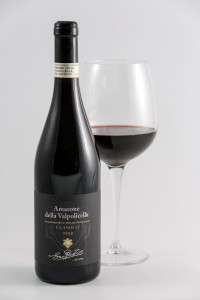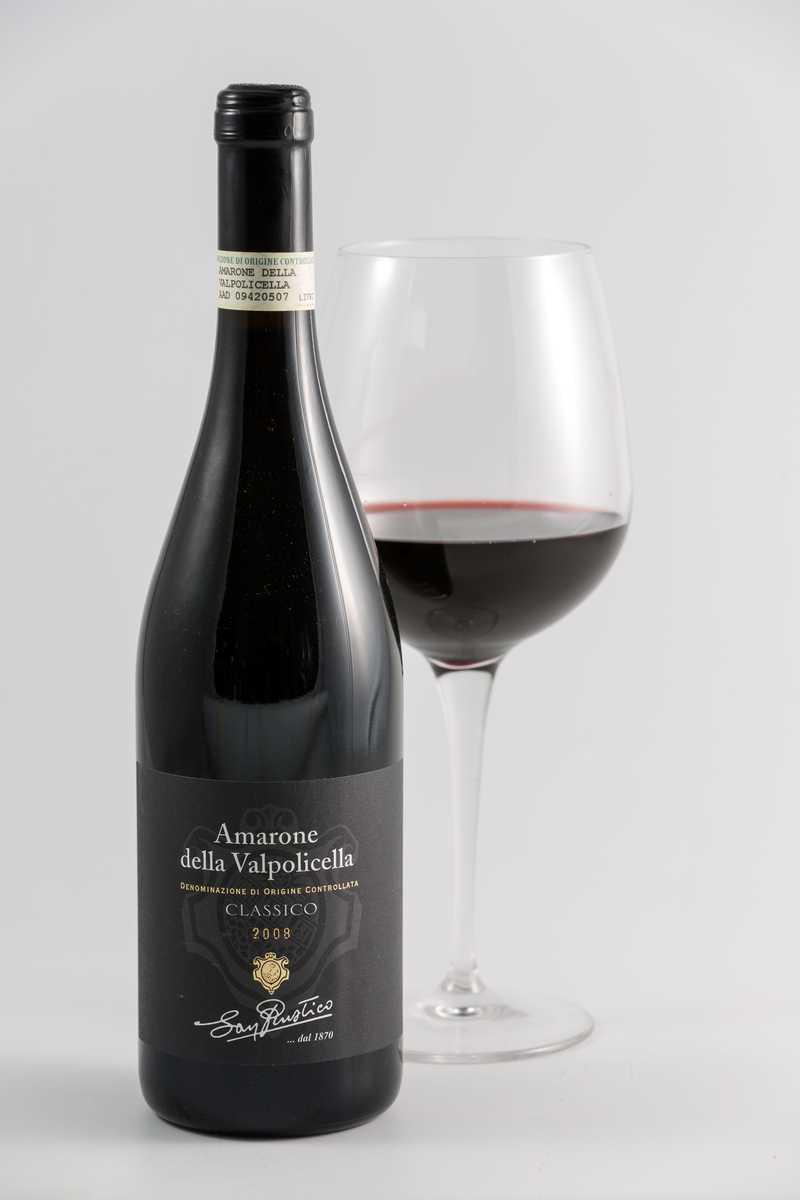 We have known Marco Campagnola for decades and it is always a pleasure to visit San Rustico to witness Verona's most famous red wine being created.  The grapes are dried on wooden racks for several months before fermentation. This process, when managed carefully, produces wine of intense aromas, flavours and structure with hints of soft red fruits, overlaid with a smoky oak finish. Marco and the estate of San Rustico is one of Italy's greatest champions for this style of wine making.
We are thrilled that Ristorante Rinuccini was awarded 'Best Wine Experience' in Leinster at the 8th annual Irish Restaurant Awards 2016 in April this year. Having visited a number of cantinas throughout the year, we have added new exclusive Italian wines to Rinuccini's menu – which can be seen and tasted in our custom-made cellar. Inspired by his trip, Chef Antonio has also created some delicious lunch and evening menus for summer to complement our exclusive wine offer.
To sample some of Italy's finest contact us today to make your reservation 056 7761575 or email info@rinuccini.com.
https://www.rinuccini.com/wp-content/uploads/VinyardBlogHeadrer.jpg
781
1632
admin2018RL
http://www.rinuccini.com/wp-content/uploads/Rinuccini.svg
admin2018RL
2016-06-10 12:58:36
2016-06-10 16:04:26
Fine Wines from Italy's Cantinas to Kilkenny