We're Italians and so, it goes without saying that we adore food.  For us, dessert or dolce as we call it, is as important a course as any other. At Rinuccini, we've created a dessert menu of classic Italian desserts made with our own unique twist. We focus on simplicity and flavour and we're proud that we make our desserts right here in our kitchens in Kilkenny.
This August, we invite you to indulge your love of Italy with our guide to Italian Dolci. From Panna Cotta to Tiramisu, we're taking you on a dessert tour of Italy. As Italians, we grew up eating these beautiful desserts and the aromas and tastes fill us with nostalgia. We know just how special Italian desserts are and we want to share that experience with you.
Panna Cotta
Panna Cotta is Italian for cooked cream and is a classic Italian dessert. It's found on nearly every Italian dessert menu and for good reason. Panna Cotta has been around since the 10th century and originates from the Langhe area of Piedmont in Northern Italy, but is now enjoyed throughout Italy and beyond. We flavour ours with the world famous Limoncello di Sorrento and top it with fresh raspberries and mint. It's a firm favourite on our dessert menu.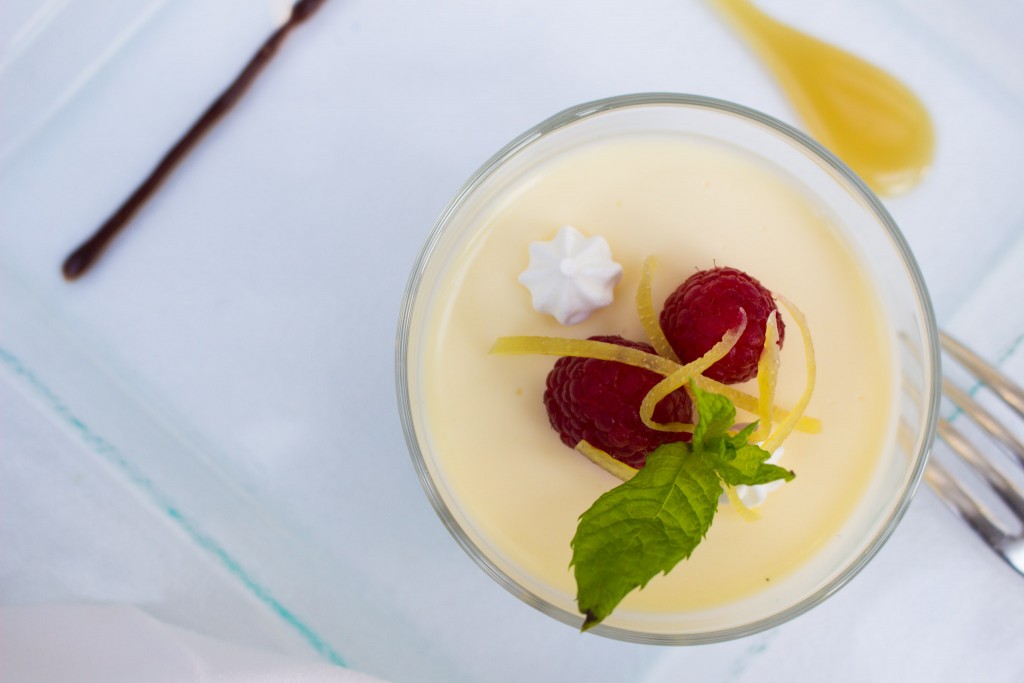 Biscotti
Biscotti are Italy's most famous cookie and are said to have been invented by Antonio Mattei in the 1850s in Prato, just outside Florence. The word biscotti comes from two Latin words for 'twice-cooked'. 'Bis' means twice and 'cotti' means cooked. Biscotti have an unmistakable crunch and are best when dipped into liquid. Some like to eat their biscotti with their coffee and others with a beautiful sweet wine. We serve ours with a glass of chilled Vin Santo. Vin Santo is a typically sweet dessert wine predominantly made in the Tuscany region of Italy. It has intense flavours of hazelnut and caramel. Paired with biscotti, it is without a doubt one of Italy's finest pairings.
Tiramisu
Our favourite Italian dessert is – and always will be – tiramisu. It's also Italy's most famous dessert. It comes from the Veneto region in Northern Italy. We make ours with layers of sponge, laced with rum and espresso coffee, filled with zabaglione and topped with cocoa and shavings of dark Italian chocolate. Our customers adore tiramisu and like our other desserts, ours is made from scratch here in the restaurant. Did you know that tiramisu roughly translates as 'pick up me'. Stop by Rinuccini and taste ours and you will find out why.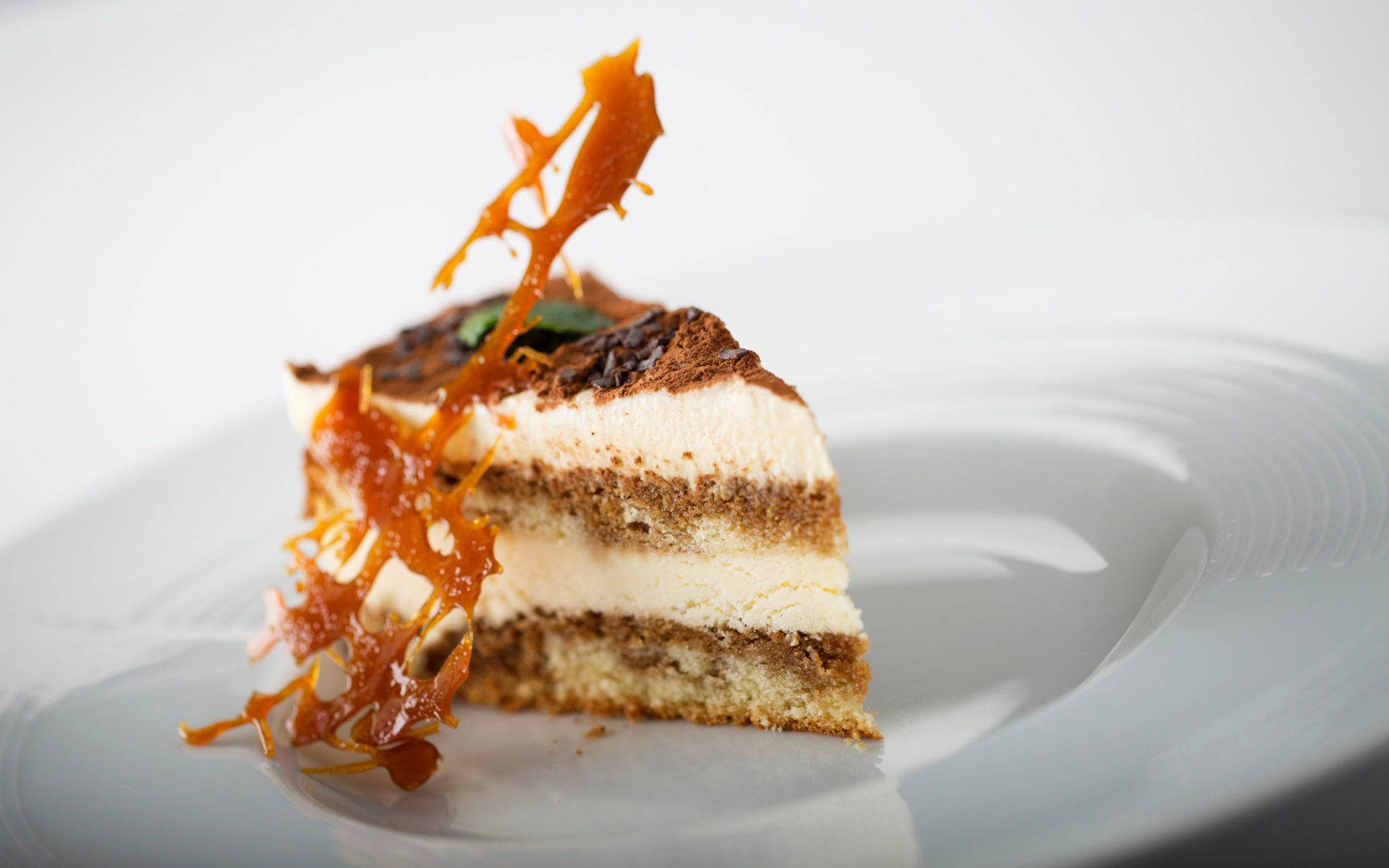 Torta al Cioccolato
No dessert menu is complete without a chocolate dessert. The Italian word for chocolate is 'cioccolato' and Italian chocolate is intense and strong in flavour. Our Torta al Cioccolato con Caramello Salato is served with homemade honey and biscuit ice cream to balance the intensity of the chocolate. Perfect for serious chocolate lovers.
Zabaglione
Our Sorpresa di Frutta Fesca is without a doubt our most popular summer dessert. Made using fresh raspberries from Purcell's Farm in Dunmore, County Kilkenny, they are topped with vanilla ice cream and smothered in a warm zabaglione cream.  Zabaglione is a simple Italian dessert traditionally made with egg yolks, sugar and Marsala wine. It dates back to the 16th century in Florence. We once heard Zabaglione described as a warm, boozy cloud of deliciousness and we couldn't agree more.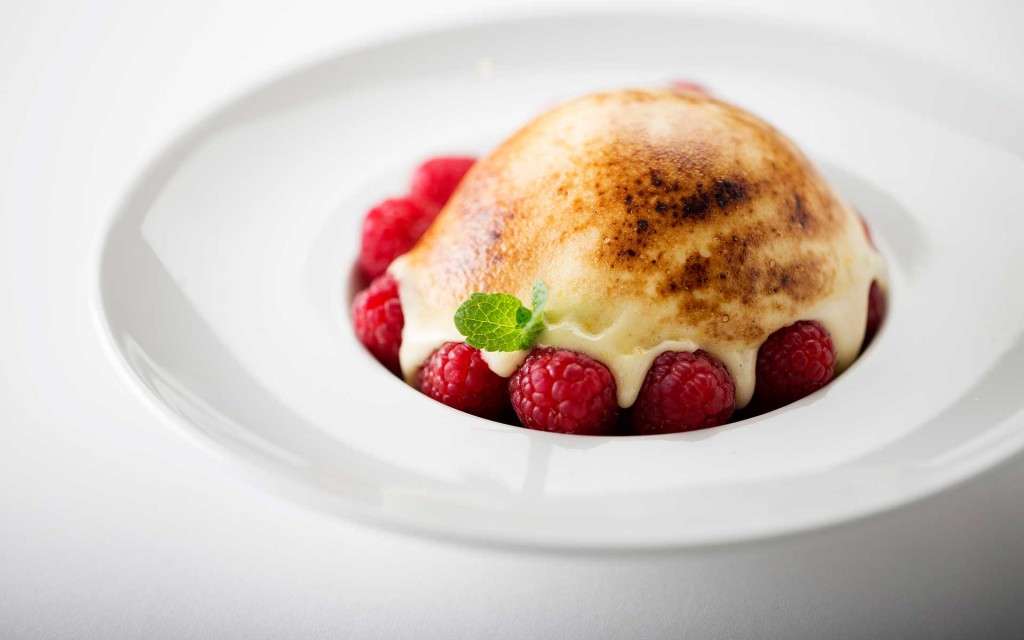 Cheesecake
Forget everything you think you know about cheesecake until you've tasted Italian cheese cake. It's light and lusciously creamy. For our summer menu we are using mascarpone cream cheese, flavouring it with homemade caramel and serving it on a crunchy biscotti crust.
Gelato
Gelato in Italian literally means 'frozen', but it is used to indicate Italian ice-cream. Gelato contains less air and fat than traditional ice cream resulting in a denser dessert. It originated during the Italian Renaissance when the Medici family are said to have sponsored a frozen dessert competition. Gelato shops are easy to stumble upon when in Italy, but here in Ireland it's harder to get your hands on good Italian gelato and that's why we love ours so much.
We look forward to you trying some of these delicious Italian Dolci next time you dine with us. Some say pasta is Italy's best gift to the world, but we think Italian Dolci is right up there too.
https://www.rinuccini.com/wp-content/uploads/rinuccini-food-4.jpg
1200
1920
admin2018RL
http://www.rinuccini.com/wp-content/uploads/Rinuccini.svg
admin2018RL
2017-08-03 09:36:16
2017-08-03 09:36:16
Everything you need to know about Italian desserts